September 6, 2019 - 15:15 to 17:45
St. Katharines Pier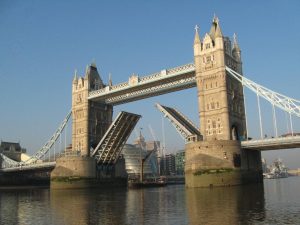 Join us to celebrate St Katharine's Dock Classic Boat Festival for a 2 hour Thames River cruise on board the Historic Thames Sailing Barge, Lady Daphne. Departing from and returning to St Katharine's Pier, we will cruise down the Thames towards Greenwich and enjoy passage through Tower Bridge which will be lifted as part of our journey.
Adults (16 and over) £22.00.
Under 16's £15.00
We have a fully licensed bar on board from which drinks and snacks can be purchased during the trip.
Once booked, tickets are non-refundable.