A Heritage Harbour, an Historic Sailing Vessel and a fresh start.
Lady Daphne is settled in her new home in Charlestown Harbour, Cornwall, in time to celebrate her Centenary in 2023, a place she spent time early in her sailing story. As part of the Thomas Watson Shipping fleet, she was involved in the China Clay Industry of yesteryear around Charlestown and Fowey, alongside her sister barges, Lady Jean and Lady Roseberry.
Nearly ending her career, shortly after it got started, she was shipwrecked in  Christmas 1927 on the Isles of Scilly, whilst carrying a cargo of Bricks, after her Skipper was lost overboard, and the crew rescued by Lizard Lifeguard.
As well as links to the china clay industry, she was skippered by a descendent of a former Harbourmaster of Charlestown Harbour itself.
We have bought her back to her roots in a bid to widen the audience exposed to Thames Sailing Barges and all their history, and diversify her use once more. As current owners, since 2016, we aim to carve a new path in her iconic history, which connects her back to the people and places of her younger years.
We very much hope her presence in Charlestown Harbour will bring pleasure and enhancement to the locals of Charlestown and to the Heritage Harbour, and secure her safe future for all to enjoy for many years to come.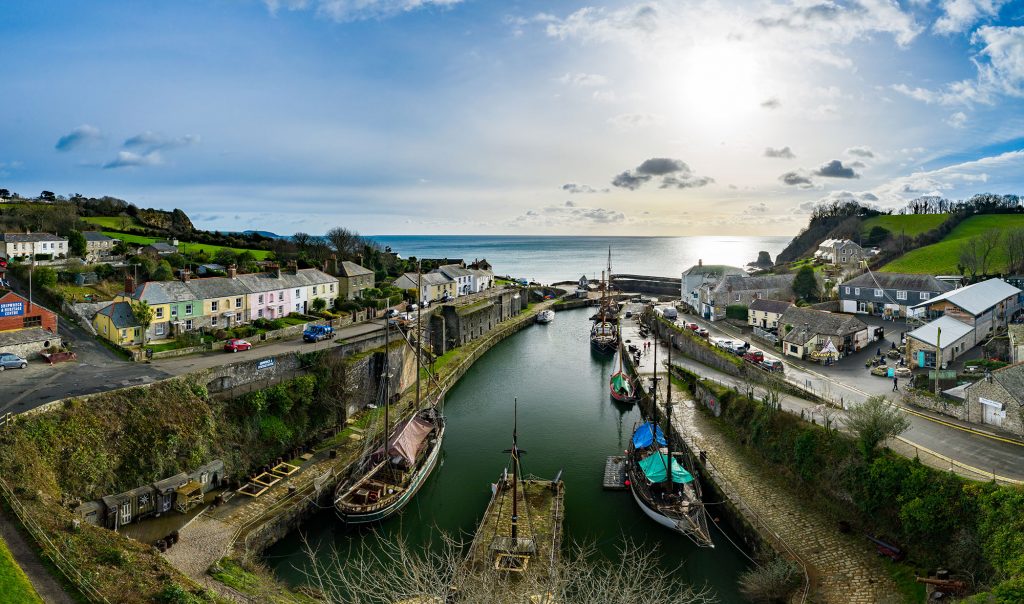 https://www.nationalhistoricships.org.uk/page/charlestown-harbour-cornwall
https://www.nationalhistoricships.org.uk/register/210/lady-daphne
During 2023, we will be celebrating Lady Daphne's Centenary. There will be many events ranging from history talks, shanty groups, cinema evenings with latest showings, cocktail making workshops, clay making classes, cornish cream teas, immersive theatre onboard and much more …watch this space for details