July 29, 2023 - 18:30 to 22:00
Charlestown, Cornwall
Join us onboard Lady Daphne in Charlestown Harbour to learn about how she became known as the "Lucky Lady".
Ever wondered how a person comes to write a novel? Local published author , Paula Rooney will be introducing both her first book "I hope there's a kettle in my room" and her newly published follow up,  "Odd poles and baggy trousers, both books document her solo backpacking travel experiences around Europe.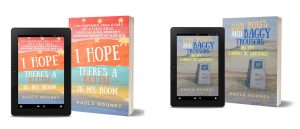 Joining her will be local Author Tom Barrie Simmons talks about his love of Cornwall, how tragedy changed his life & encouraged him to travel and write. His children's stories are full of myth and magic, and are Stories of Benjamin 1&2 and Tanzy, launched October 2022.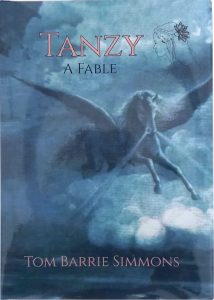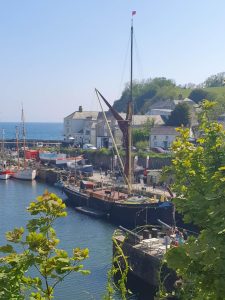 Drinks will be available from our Bar onboard throughout the Evening.
£5 per Entry Ticket (Bookable Below). Pre booking required as limited Capacity. Bar open from 6:30pm, presentation starts from 7:00pm.
Please ensure both Email and Mobile number are correct  when booking as they are used in the Booking/payment process.
All funds raised from any of our events onboard go fully towards the upkeep and maintenance of Lady Daphne.