June 16, 2019 - 13:15 to 15:40
St. Katharines Pier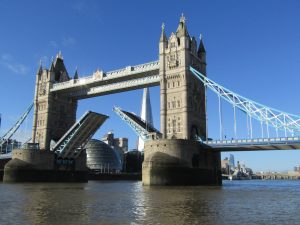 Bring along your Dad for a 2 hour trip on-board the Historic Thames Sailing Barge, Lady Daphne along the Thames, downstream towards Greenwich. We will depart from and return to St Katharine's Pier and have the famous Tower Bridge lifted for us on our journey.
Adults (16 and over) £29.50.
Under 16's £20.00
Prices includes a hot drink (tea/coffee) and a scone, butter, jam and cream.
We have a fully licensed bar on board from which additional drinks can be purchased during the trip.
Once booked, tickets are non-refundable.